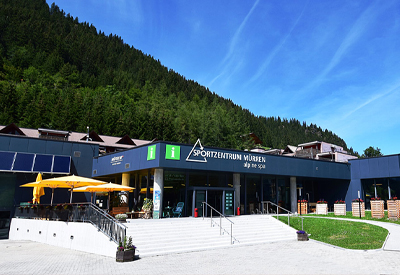 The Alpine Sport Center Mürren in the Bernese Oberland is a meeting place for everyone who wants to have a good time in Mürren. Facilities for active sports, recreation and leisure are available for guests and locals.
In addition to the swimming pool, the sports center offers its guests an Alpine Spa, a fitness room, massages, beauty treatments, a sports hall and much more.
Digital guest card - Mürren guest card holders receive 25% on Alpine Spa, fitness room, tennis, mini golf, etc.