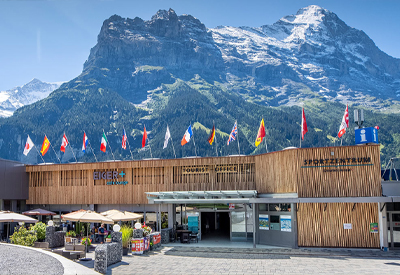 Our indoor pool is the ideal place to experience the element of water. With a non-swimmer pool, the swimmer pool, the 1-meter diving board and the fast slide, the whole family will enjoy.
Also visit the sauna oasis, the ice rink, the boulder room, the indoor rope park or our EIGER+ cafe lounge.
With the digital guest card for Grindelwald you get reductions on the entrance fees of the indoor pool, sauna oasis, boulder room and public ice skating.