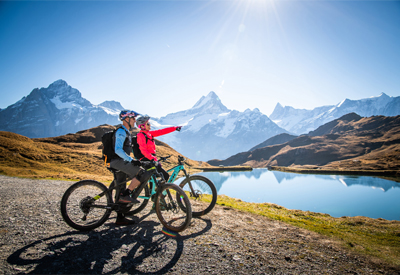 Grindelwald, at the foot of the imposing Eiger North Face, is the ideal starting point for E-MTB tours.
The dense network of trails offers the whole range of ridable surfaces, from car-free asphalt roads to unpaved alpine and forest roads to varied single trails.
This impressive scenery of rocks, snow and ice makes every bike tour a special experience.
Digital guest card - As a holder of the guest card for Grindelwald you receive a discount.