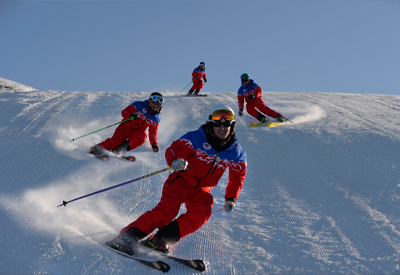 The motivated and highly trained team of the Swiss Ski School Meiringen-Hasliberg is happy to teach you according to your needs in the disciplines of skiing, snowboarding, cross-country skiing, telemark and snowshoeing.
The ski school offers group lessons for adults and children as well as private lessons: alpine, carving, snowboard, cross-country, telemark and snowshoe.
Haslital digital guest card: You will receive a discount of 10% on the snowshoe tour in the winter wonderland Hasliberg. The snowshoe tour takes place every Wednesday afternoon.