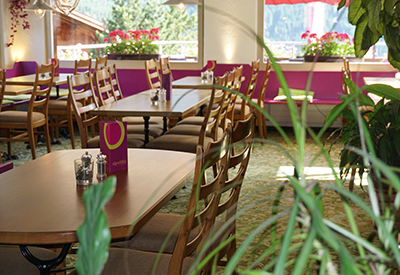 In our modern yet traditional restaurant, we offer traditional Swiss dishes in the evening, as well as seasonal delicacies.
Treat yourself to a drink at the bar after dinner, or enjoy it at the table with an overview of the bar action.
With the digital guest card Grindelwald you can also benefit with us!
In addition to our daily Happy Hour at the bar, we offer you, when ordering a daily menu, a coffee after dinner.
We look forward to seeing you!