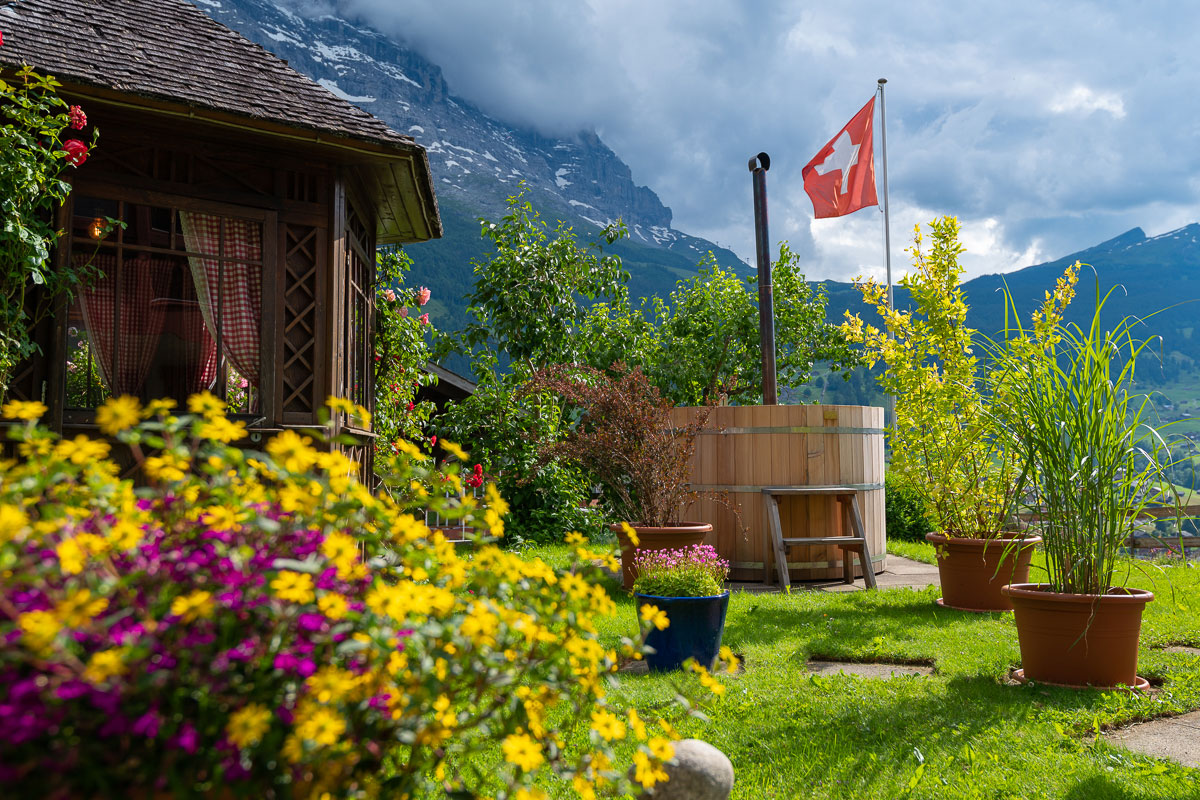 Book the very special experience with a unique view of the Eiger North Face. Daily from 5 to 9 pm. Maximum 4 people, only one booking per day. We change the water for you after each use.
All-inclusive price: CHF 95.00 for 2 persons
Use of #Caprice_eiger_hotpot
1 bathrobe per person
1 glass of Prosecco or Moscato per person
Reservation until 10 pm the evening before.
Guest cards of the Jungfrau Region
Free for the third and fourth person
(without guest card CHF 20.00 for the third and fourth person)