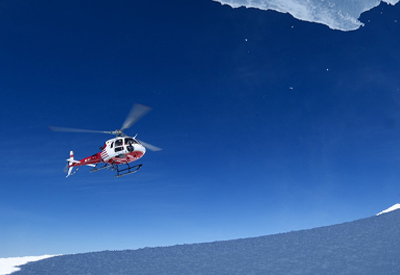 Air-Glaciers has been operating the Lauterbrunnen base since 1971. Transport flights, sightseeing flights, flights for heliskiing and skydiving as well as rescue flights are carried out from the Lauterbrunnen heliport.
Sightseeing flights
Jungfrau (13 minutes)
Glacier flight (20 minutes)
Grand Alpine Tour (30 minutes)
Matterhorn (70 minutes)
The crew of Lauterbrunnen is looking forward to your visit.
Guest card Lauterbrunnen
10 % discount on round flights