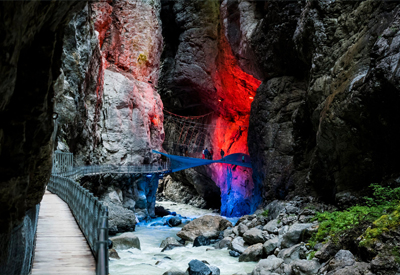 An impressive work of art of nature!
The 300 meter high rock walls of the glacier gorge testify to the incredible power of the lower Grindelwald glacier.
Unfortunately, this glacier no longer exists. But the Glacier Gorge is a reminder of it and no less spectacular, and with the footbridge deep inside it offers a unique, genuine glimpse into the past.
Get reduced admission with the digital guest card for Grindelwald.