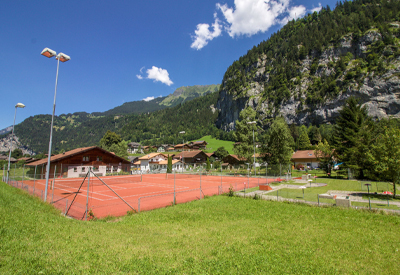 How about a game of tennis in front of the most impressive scenery you can imagine? At the Eyelti sports facility there are two tennis courts at your disposal.
If the wind is favorable, there is even free refreshment from the nearby Staubbach Falls!
Opening hours: The sports facility is open from mid-May to mid-October from 15:00 to 19:00. (Only in good weather conditions)
Holders of the Lauterbrunnen digital guest card receive a 10% discount on the course rental.