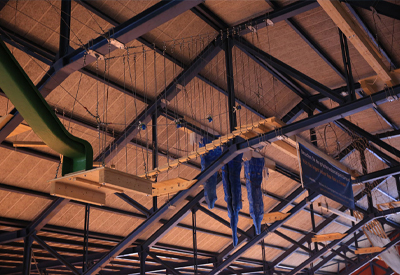 The unique experience in Switzerland - and in any weather: dry and windless in winter, cool in summer.
Fly a lap through the park, swing over the Hinterstoisser crosswalk, roll to the White Spider...
Under the roof of the ice rink, young and old can balance, climb or fly over the more or less wobbly and exciting elements.
Guest cards Wengen, Grindelwald, Mürren and Lauterbrunnen
Discount: Adults CHF 3.00 off the entrance fee