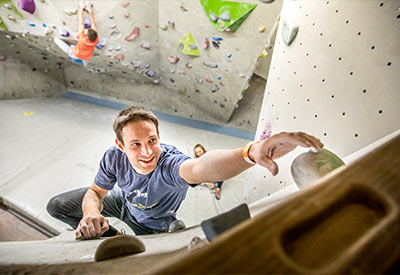 Try out tricky climbing moves, train your finger strength, and train your coordination and body control with lots of fun.
In our bouldering hall, which is located in the grandstand area in the ice hall, you can experience this climbing sport on 170 square metres.
It is available for indoor climbing activities in all weathers.
Guest Card Grindelwald
Adults: Guest Card A CHF 9.00 / Guest Card B CHF 7.00
Children: Guest Card A CHF 7.00 / Guest Card B CHF 9.00