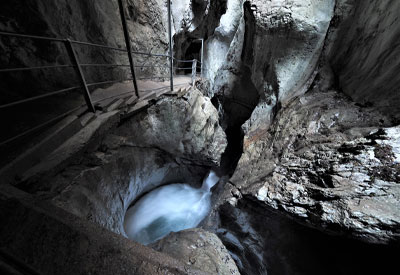 On a well protected path you will explore the wild canyon. You will discover fantastic rock formations, here an elephant's head, there a cathedral dome...
You will experience the uncontrollable power of the glacier water, thundering over rock steps, bubbling around glacier pools.
An impressive spectacle of nature. The tour takes about 45 minutes. An excursion for everyone in any weather.
Holders of the Jungfrau Region guest cards receive a 20% discount on the regular entrance prices. The reduced price is CHF 8 for adults and CHF 4 for children.