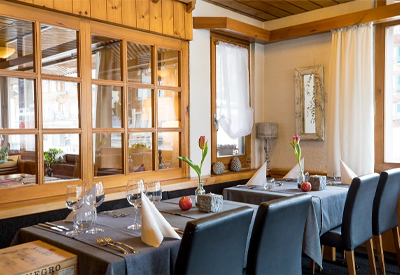 We live "feinheimisch" because enjoyment is a matter of trust - "feinheimisch" means for us to promote regional high-quality products from the Bernese Oberland and to refine them for you in our restaurant.
In order to guarantee a maximum of quality, we completely renounce glutamate and flavor enhancers.
The origin of all raw materials are known to us.
Digital guest card Haslital - Get 10% discount on our 4-course menu "Feinheimisch".